About The Game
---
We set out on a mission to showcase what can be made when media artists collaborate. Project SparkleDew is a platforming game about making friends and driving one another to succeed.Initially the player controls Iris, an ambitious artist who wants to make a game. She sets out on a journey to hook up with her online friends, Vector and Ray, who live in SparkleDew. Once their team is assembled, they will use their combined talents to overcome every obstacle thrown their way.Next year, we'd like to take this game further and bring in the other characters, new areas, enemies and possibly even a boss or two!
Built using Unreal Engine
Shocker Studios
---
The game was designed by students of Shocker Studios, home of the Media Arts program at Wichita State University. The studio covers animation, motion capture, film, digital acting, music, and all sorts of other awesome stuff.
Art & Animation Club
---
Our art team is comprised of the current and previous president of the Art & Animation Club, and Iris is our mascot.Care to join our Club Discord?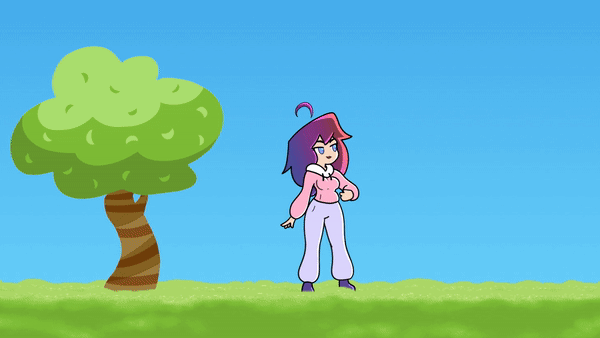 Iris
---
Our primary protagonist wants to develop a game, but she'll need the help of her audio and game dev friends to fully realize it. As such, she decided to visit SparkleDew to work more closely with her friends Vector and Ray. Iris loves creativity and collaborating with others. She's addicted to memes and is easily distracted by cats. Oh and she likes muffins.
Vector
---
Our music themed friend. His moveset emphasizes dropping the bass to improve his jump ability. He was designed with the intent to idly bop his head to the RPM of the background music. Vector is an upbeat dude, but he has issues with esteem and self image. In the audio themed level, this would be represented by shadowy versions of himself.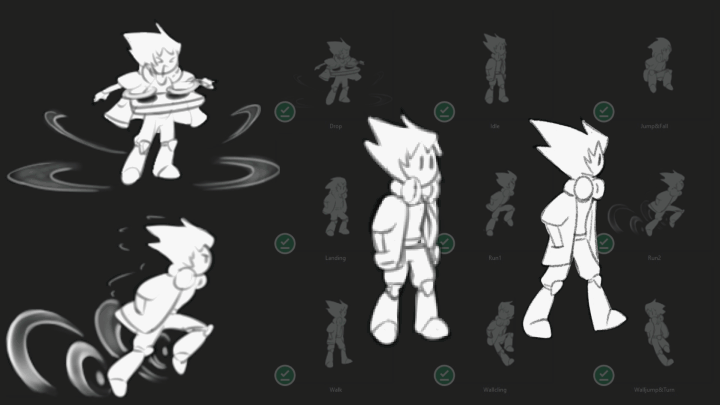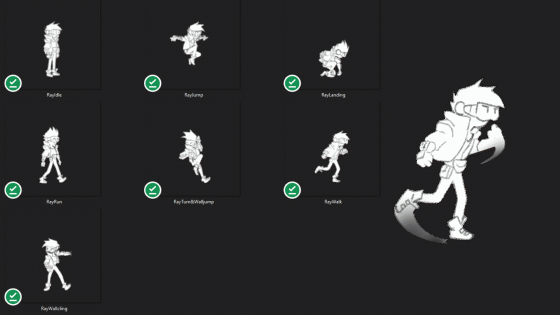 Ray Tracer
---
A game designer with a love for all things retro. His moveset is intended to allow short teleports with the potential of phasing through obstructions. And his level embodies Retrowave, glowing gridlines, an odd fascination with palm trees and plenty of old synth. Ray loves making things work, but sometimes glitches and his OCD drive him up the wall.